Australian Labradoodle Puppies for Sale in Texas
Located just outside of San Antonio in Texas, Texan doodles is the top Australian Labradoodle breeder in the area. We value in home socialization and offer a 3-year health guarantee for all Australian Labradoodle puppies.
Our Labradoodles are multi-generational and are superior to F1 and F1b because their traits are established and dependable. Australian Labradoodles are a combination of different breeds with the Lab/poodle mix to get the desired superior traits. Early generations of Labradoodles do not offer the consistency that multi-generational do. Our puppies have been proven for non-shedding hypoallergenic coats and temperament. Not all Labradoodles are created equal.
Australian Labradoodles are a great choice for those seeking non-shedding and allergy friendly dogs. Multi-gen Australian Labradoodles have been carefully bred overtime and are consistent for coat, temperament and conformation. Strenuous genetic testing has been done to ensure to give you the best pet possible. Australian Labradoodles are extremely loyal to their families and are known to have a sweet and gentle temperament. They are sensitive dogs with intuitive intelligence making them easy to train. These traits make them superior therapy and service dogs.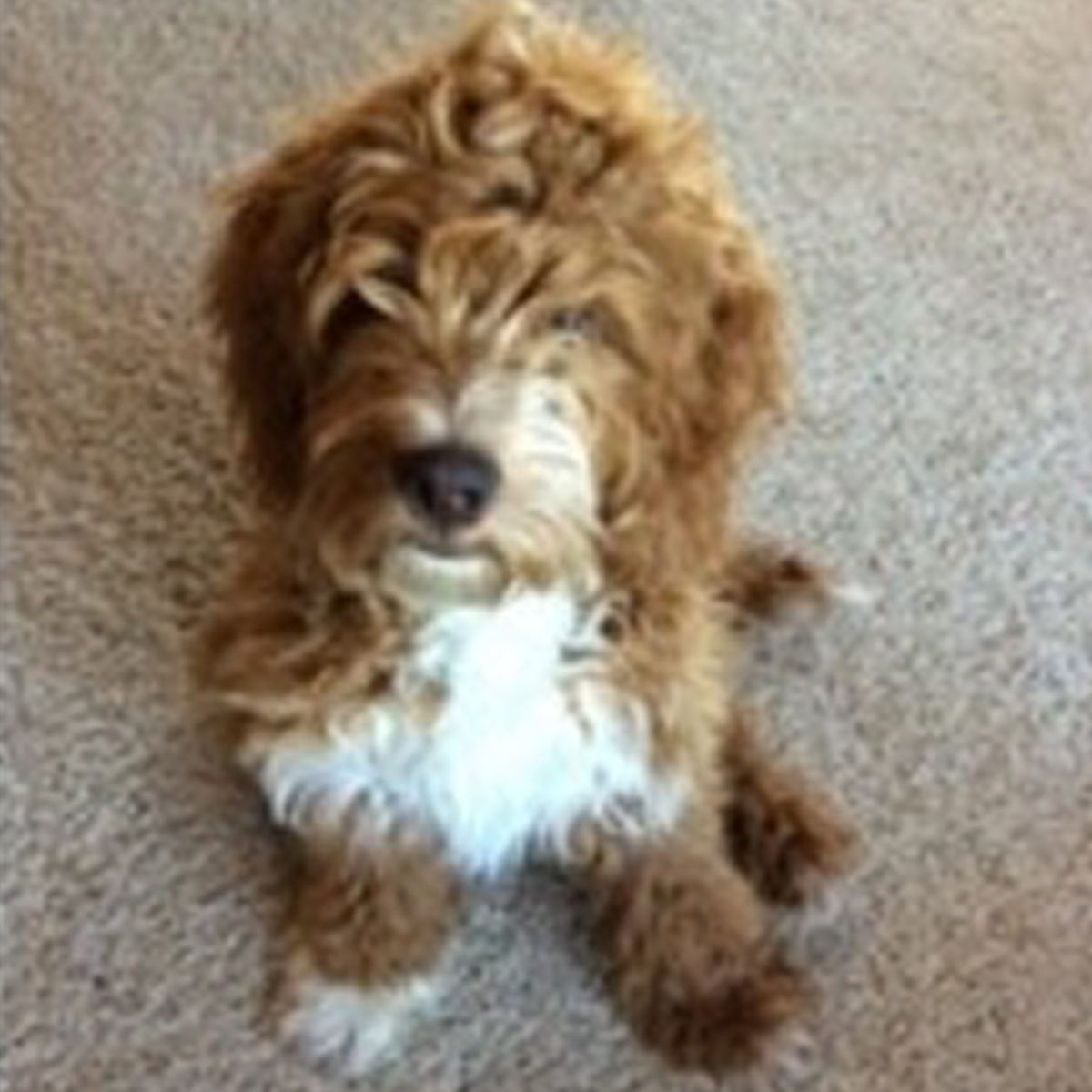 What are the coats like on Australian Labradoodles?
Labradoodle Wavy Fleece - Coat Variety
Soft coat never feels harsh or coarse
Can be straight to wavy
Non-shedding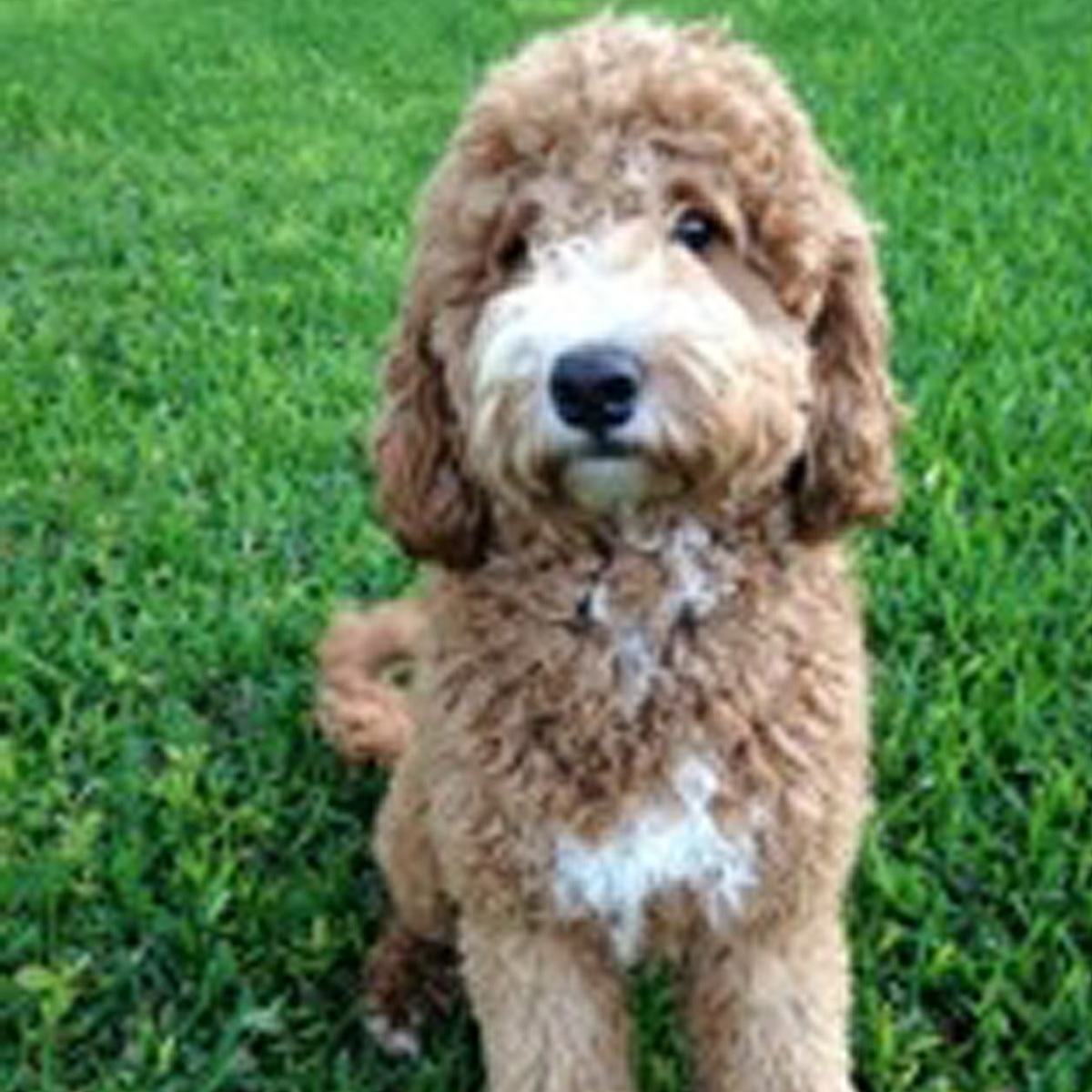 Labradoodle Curly Fleece - Coat Variety
Very similar to wavy fleece with tighter spiral curls
Still has luxurious soft coat
Non-shedding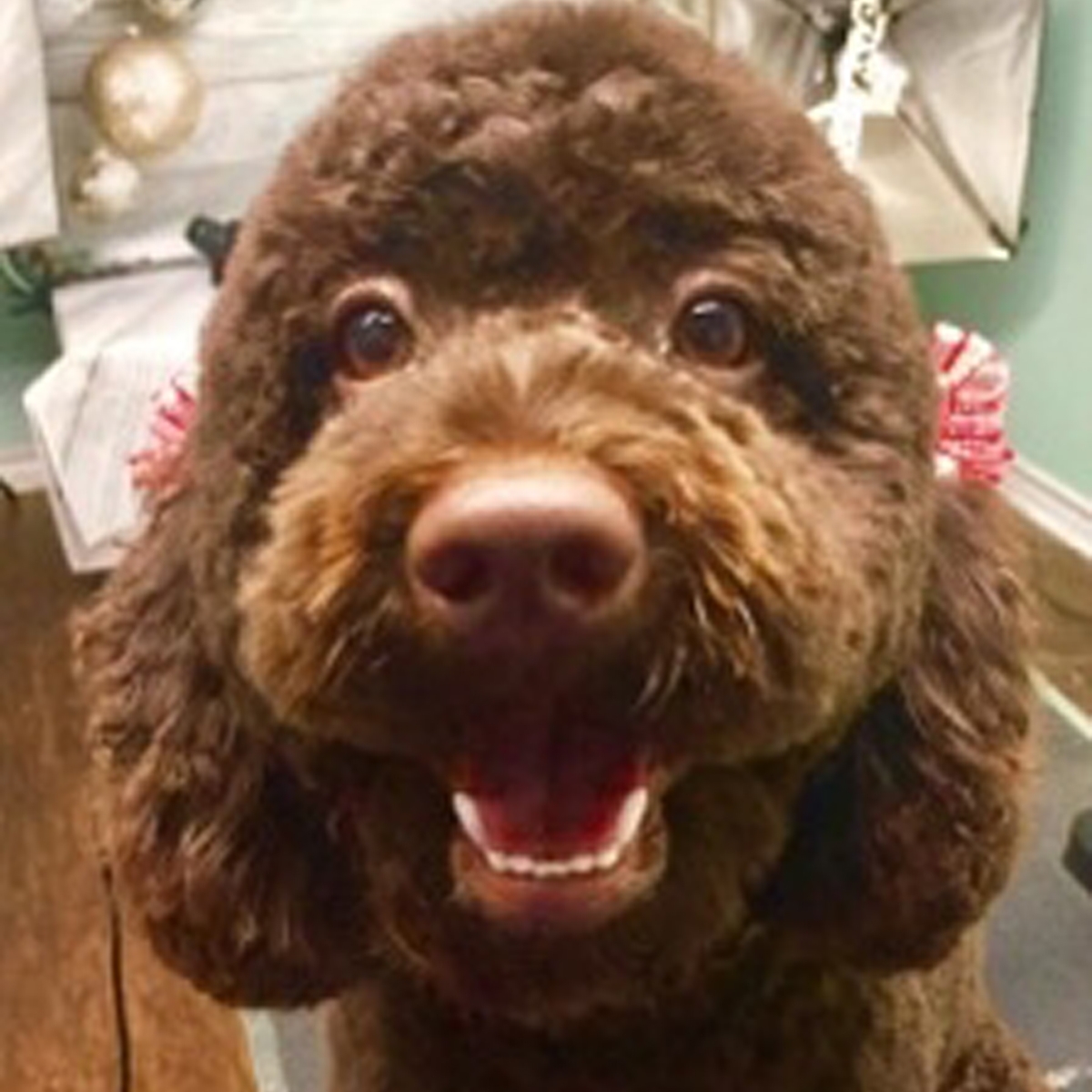 Labradoodle Puppy Wooly- Coat Variety
Best coat for allergy sufferers
Coat resembles lambs wool
Soft with curls that hang loosely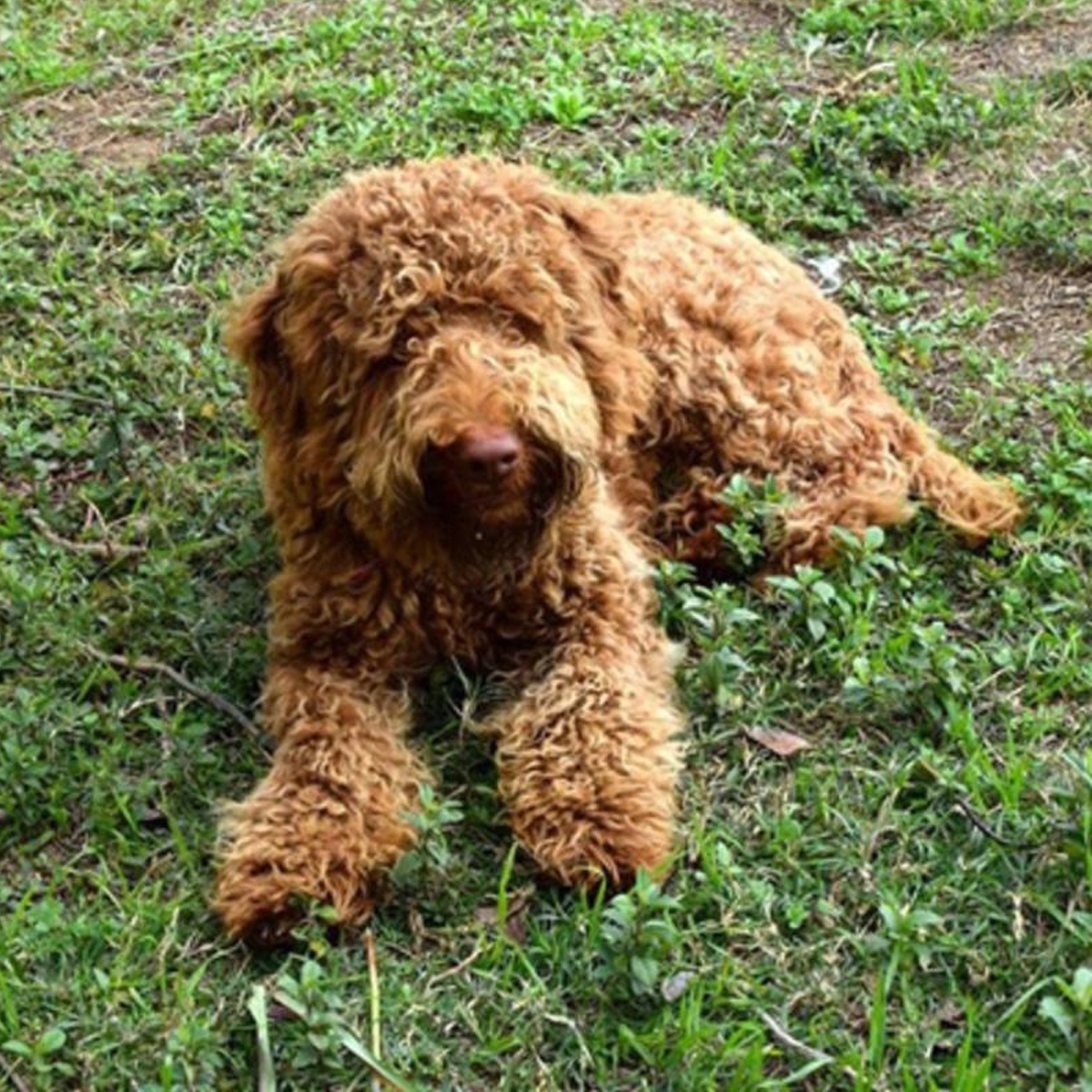 What is the Size of a Labradoodle Puppy and Adult?
Miniature: 14″TO 16″
The size for a miniature is 14 to 16 inches
Weight range tends to be 15 to 25 pounds
Medium 17″ TO 20″
The size for a medium female is 17 to 19 inches and for a male 19 to 20 inches
Weight range tends to be 30 to 45 pounds
Standard: 21″ TO 24″
The size for a standard female is 21 to 23 inches and for a male 22 to 24 inches
Weight range tends to be 50 to 65 pounds
Australian Labradoodles Litters For Sale
Mini Merle Labradoodles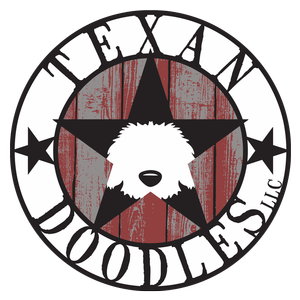 Breed: Australian Labradoodles
Availability: Available For Purchase
Litter Expected: 09/10/22
Price: $3,500.00
Breck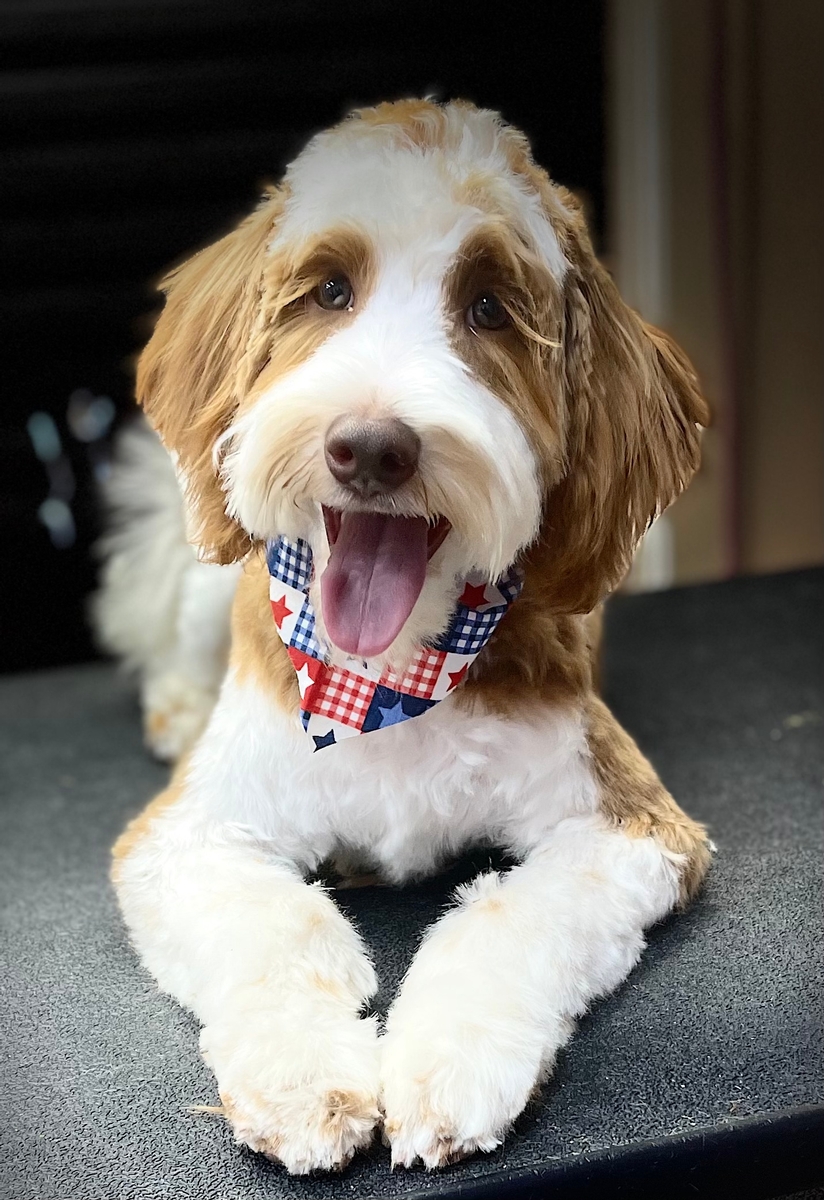 Bluebell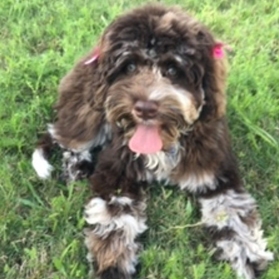 Bluebell's last litter. This is her 3rd litter and we have been obsessed with her past litters. We are expecting chocolate merle and red and white parti. Bluebell and Breck are both mini labradoodles and puppies are expected to be 20-25 lbs. Gorgeous markings and superior temperaments. Waitlist is open, reserve your pick. Contact Paula 210-548-2136
Australian Labradoodles Past Litters
About Our Australian Labradoodles Breeding
If you are looking for a Labradoodle Puppy in the San Antonio Texas area, we take pride in being the
Best Labradoodle Breeder in Texas
and probably the nation!